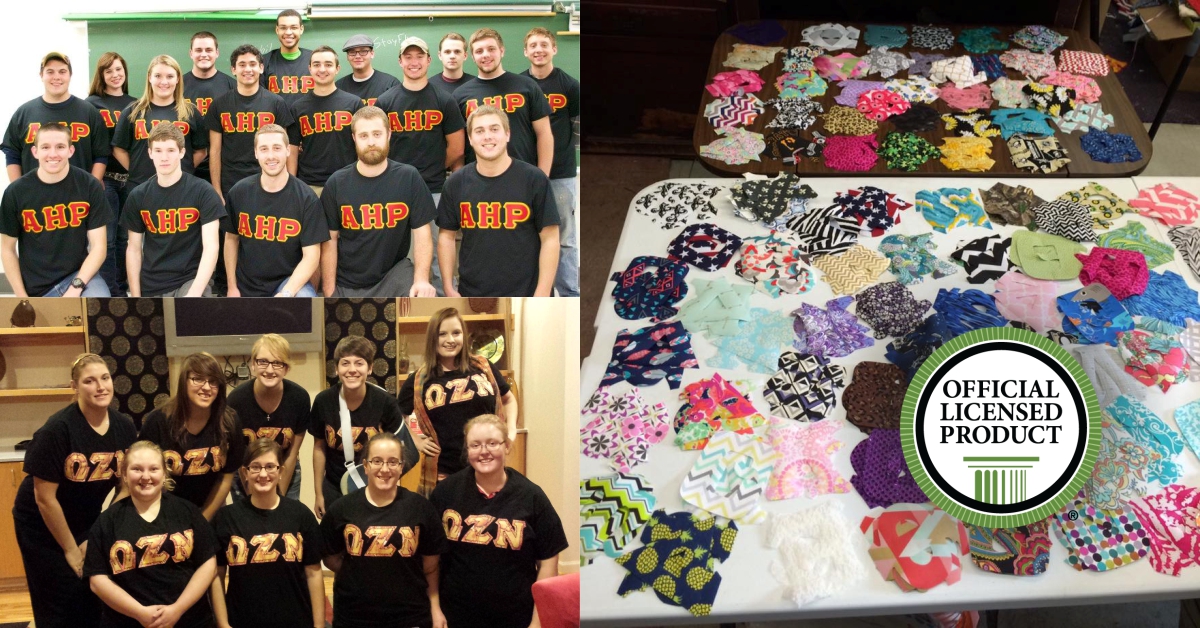 Greek Letter Me by S&S Custom Designs is the only Official Licensed Greek apparel store in the central PA area. We are conveniently located in Johnstown, PA. Our Greek letter store features custom letter shirts, in-house embroidery, and in-house screen printing.
Since 1997 we have been producing high quality Greek letter apparel for sororities and fraternities around the region, state, and nation. With us, it's personal, we never treat you like a number or just another customer, we want to earn your business and keep it! Whether you're a Greek at Penn State Main, a Greek at Saint Francis, or a Greek at Penn State Altoona, we can make your letter shirts and more!
Want to shop in-store? Looking for a more personal and helpful shopping experience? Come visit us in-store today.
The following colleges are within a driving distance of Greek Letter Me:
University of Pittsburgh at Johnstown | UPJ
450 Schoolhouse Rd, Johnstown, PA 15904
Saint Francis University | SFU
117 Evergreen Drive, Loretto, PA 15940
Penn State Altoona | PSU Altoona
3000 Ivyside Park, Altoona, PA 16601
Penn State Main | PSU
Old Main, State College, PA 16801
Don't see your school listed? We can still make your letters! We serve any and all Greek's regardless of the school you attend.
Have a question about what you can order in-store or about certain products or options? Give us a call before driving to the store, we'd be happy to answer all questions you have!: 814-269-4688 or Contact Us Online